Prestige property prices tipped to rise through 2021: Knight Frank forecast
ASSA
|
2020-11-25 15:42:03
Prestige property prices are tipped to keep rising throughout 2021, fuelled by strong demand from local buyers, new research predicts.
Low interest rates and government stimulus are also set to underpin price rises for prime property, that is, the top 5 per cent of each market by value, according to Knight Frank's Prime Global Forecast for 2021.
It comes as Australia's health and economic circumstances recover from the depths of the COVID-19 crisis, and vaccine trials show promising results, which could further boost the luxury housing market.
Sydney's prestige property prices are forecast to rise 3 per cent next year, above the global forecast of a 2 per cent rise, Knight Frank said.
Melbourne prestige price growth is tipped at 1 per cent as sales pick up post-lockdown.
Mansions have been changing hands for bullish prices in recent weeks, including the sale of a clifftop house in Sorrento, the holiday playground of Melbourne's elite, for a price understood to be in excess of $25 million. Records show the owners as Christine and Roger Kimberley, co-founders of the Just Jeans fashion chain. Kay & Burton chairman Gerald Delany confirmed the deal to Domain but would not be drawn on the price or the identity of the buyer.
On Sydney's auction floors last weekend, a north shore buyer paid $16.66 million for a Vaucluse house he intended to renovate after it was listed with a price guide of $9 million to $9.9 million. And, a Bellevue Hill home sold under the hammer for $11.01 million, or $1.5 million above the reserve price.
"While we experienced great challenges this year with COVID-19, our data shows that prime property markets around the world have remained largely resilient," Knight Frank head of residential research Australia Michelle Ciesielski said.
"This has particularly been the case in Australia, with our biggest cities of Sydney and Melbourne continuing to see growth despite lockdowns."
The top three drivers for Sydney mansions are pandemic-fuelled domestic demand, supply shortage and low interest rates, she said, adding the forecasts were completed before the recent spate of vaccine trial announcements.
"The biggest risks ahead are the global and local economic performance, travel restrictions and the government's ongoing response to the pandemic," she said.
"[But] the rollout of a vaccine would see travel restrictions ease and foreign buyer activity start to recover, pushing our forecasts for 2021 higher."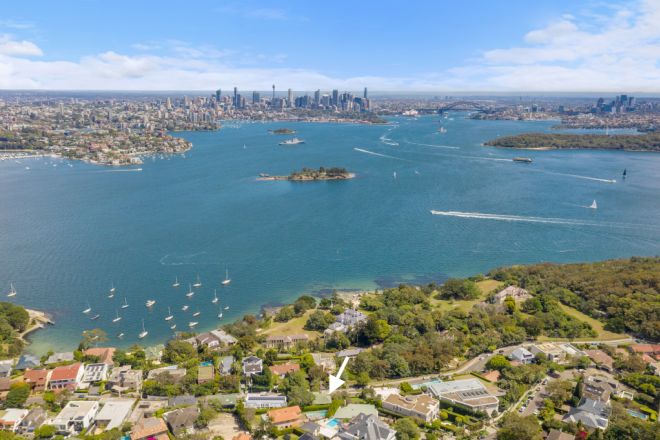 "I've only been doing this for 42 years and I can't ever remember the top end of the market being as strong as this," Mr Pontey said.
"There are a lot of people out there doing it tough, and this covid hasn't been good for the world generally, but the real estate market has been so resilient."
He has seen high net-worth buyers adding to their portfolio, and interest from business people who floated their companies on the sharemarket, as well as returning expats wanting to be close to family in turbulent times.
But having enough stock was the biggest issue. "People know they're going to get a good price, but where do they see their way clear to buy?"
LJ Hooker Avnu's Michael Coombs is also seeing strong interest on Sydney's lower north shore from local buyers, expats and international buyers, competing for little stock.
"The expat market is up four times on what it was 12 months ago," he said.
"With everything going on with COVID people want to get home and be around family and loved ones."
Most of his big-ticket sellers in recent months have been downsizers, and none had been forced sellers, he said.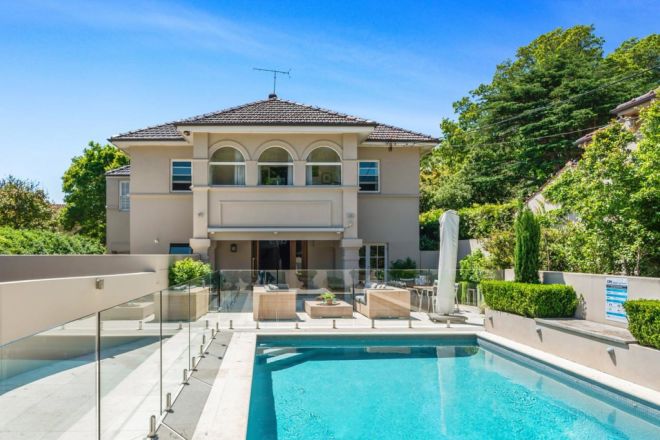 In Melbourne's leafy east,
Marshall White
director
John Bongiorno
said the market was stronger than he had expected, highlighting the recovering sharemarket, stimulus measures and low interest rates.
"We have really only been out of lockdown for six or seven weeks so stock levels aren't back to their historical numbers," he said.
"Pent-up demand is pushing the surge in property prices we're seeing, and I think that will continue into next year."
He said the shift to mass remote working had prompted people to reassess their lifestyle and where they wanted to live.
"I think it is going to be a pretty big year for the property market," he said. "I am very positive, and a touch bullish on the property market for next year."
Around the world, Knight Frank tips the fastest prime property price growth to be in Shanghai and Cape Town at 5 per cent apiece in 2021, followed by 4 per cent in London, Lisbon and Miami, and 3 per cent in Auckland, Paris, Berlin, Singapore, Monaco, Madrid, Vancouver, Los Angeles and Geneva.
Copied from Domain