Sydney's auction clearance rate hit a 24-year high at the weekend when the preliminary clearance rate reached an astonishing 88.7 per cent. Not since June 14, 1997, when the finalised clearance rate was 89 per cent, has the auction market had such a massive result.
Back then, Sydney's median house price was a comparatively low $261,064, according to Domain data, and interest rates were about 6.5 per cent. Sydney's auction culture was vastly different from today's — only 226 auctions took place that day in 1997, compared to 408 on Saturday.
But the 1997 and 2021 property markets have more in common than just sky-high auction clearance rates, says AMP Capital chief economist Shane Oliver. During both periods of record auction results, there were also record low interest rates.
"To put it into context, in the late 1980s interest rates reached 17 per cent," Dr Oliver said. "There was a recession in the 1990s, and that saw mortgage and interest rates slashed."
By 1997, interest rates had been brought back to 6.5 per cent, which caused the market to fire up, he said, adding that from that point, Sydney's house prices began their incredible and (almost) infallible ascent to become what are now notably some of the most expensive – and unaffordable – in the world.
Data from Domain shows house prices surged by 14 per cent over 1997 alone.
"[The year] 1997 ushered in a long period of strength, albeit with some fallbacks," Dr Oliver said. "By the middle of the 2000s, there was a huge surge in immigration around the mining boom, which also saw housing demand rise.
"Sydney went from having relatively cheap property prices globally to relatively expensive."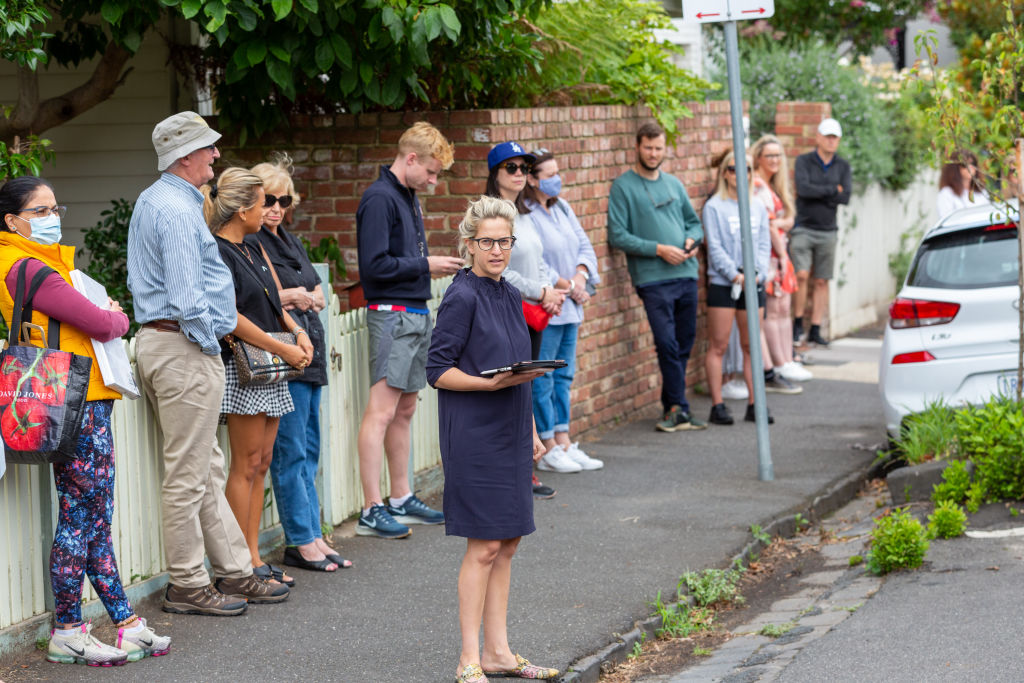 While there have been periodic slowdowns in the market, Sydney's house prices bounced back from numerous setbacks, he said. Big hits to the market included the 2000s "tech wreck", in which dot.com stocks fell, tech companies folded and countries, including the USA, sank into recession, Dr Oliver said.
Likewise, the 2008 global financial crisis, slowed the housing market in Sydney, as did the tightening of lending criteria, which started to affect the market in mid-2017.
House prices in Sydney fell by 15 per cent over 2018 and 2019 as people found it much harder to get a home loan. But by the end of 2019, prices started to bounce back. When coronavirus hit in March 2020, Sydney was in the middle of an upswing.
After taking a small dip during 2020, prices were once again on the up, and by the end of the year, Sydney's median reached a new record high of $1,211,488, with prices rising 4.8 per cent across the year.
That's nearly $1 million more than the median in 1997.
Agents say that while Sydney's market has been impacted by COVID-19 and related job losses, the low interest rates had made a massive difference – as had pent-up demand.
Cobden & Hayson director Danny Cobden said one of the biggest drivers of the market had been the lack of homes for sale.
"In the current instance, lack of stock is the fuel," Mr Cobden said. "At the weekend we had one auction with 30 registered bidders."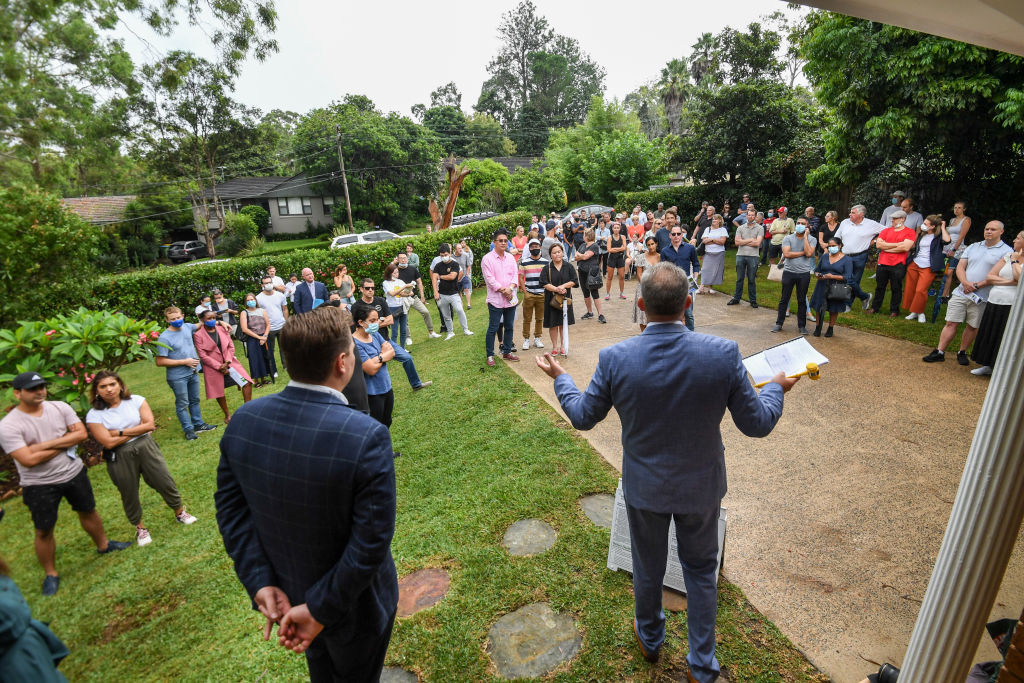 Cheap finance is doing the trick again. In 2021, against a backdrop of rapidly rising prices, Sydney agents are being inundated with buyer interest, reporting long queues at open-home inspections, dozens of pre-auction offers and feverish bidding that is pushing some sale prices hundreds of thousands of dollars above vendor expectations.
One of the biggest results at the weekend was a six-bedroom "rough diamond" home at 18 Lennox Street, Gordon, that sold under the hammer for $3.17 million, $670,000 above the reserve.
While buyers are flooding the market, they are more likely than ever to attend an auction than they were in 1997, with the move to exciting on-site auctions taking hold over the past 24 years, said The Agency chief executive officer Matt Lahood.
"You used to have 20 auctions on one night in an auction room but now on-site is much more popular," he said.
In more recent years, the popularity of auctions in more regional areas like Wollongong and Bowral had also grown, he said, as demand outweighs the supply of homes.
"They've always had a bit more supply than demand, but that has changed now, and it's driven the auction process there."
Dr Oliver said while record low interest rates saw more buyers get into the Sydney and regional markets, government incentives and mortgage payment holidays, aimed at keeping people afloat during the worst of the pandemic, had also helped.
"Incentives have played a much bigger role than back then [in 1997], and pent-up demand is a factor. The question is, how long will it last?"
He said the market was coming to the end of an era, after 24 years of rising prices.
"I think back then [in 1997] we were at the start of something, where now we're at the end. Interest rates can't really go any lower, and we have to question whether immigration can continue to boost the market," he said.