Families caught out by mortgage repayments when on parental leave, survey finds
ASSA
|
2021-02-26 09:46:27
More than one in five home-owners struggle to keep up with mortgage repayments after having a child, a new survey has found, with the bulk of first-time parents underestimating the cost of having a baby.
Three-quarters of Australian parents found raising a child was more expensive than expected, with almost a quarter recommending at least $10,000 in savings to fund the first year of a child's life, a national survey from Credit Union Australia (CUA) has found.
The unexpected costs saw one in five parents who owned a home struggle to meet loan repayments during parental leave due to a drop in household income.
With new parents facing increased costs at a time of decreased income, CUA's chief customer officer Megan Keleher said it was crucial for parents-to-be to sit down down and make a workable budget – a step that could be easily overlooked in the excitement of starting a family.
"Calculating some of the known expenses can reduce that burden and leave you with the pleasures of setting up house for your new arrival," she said.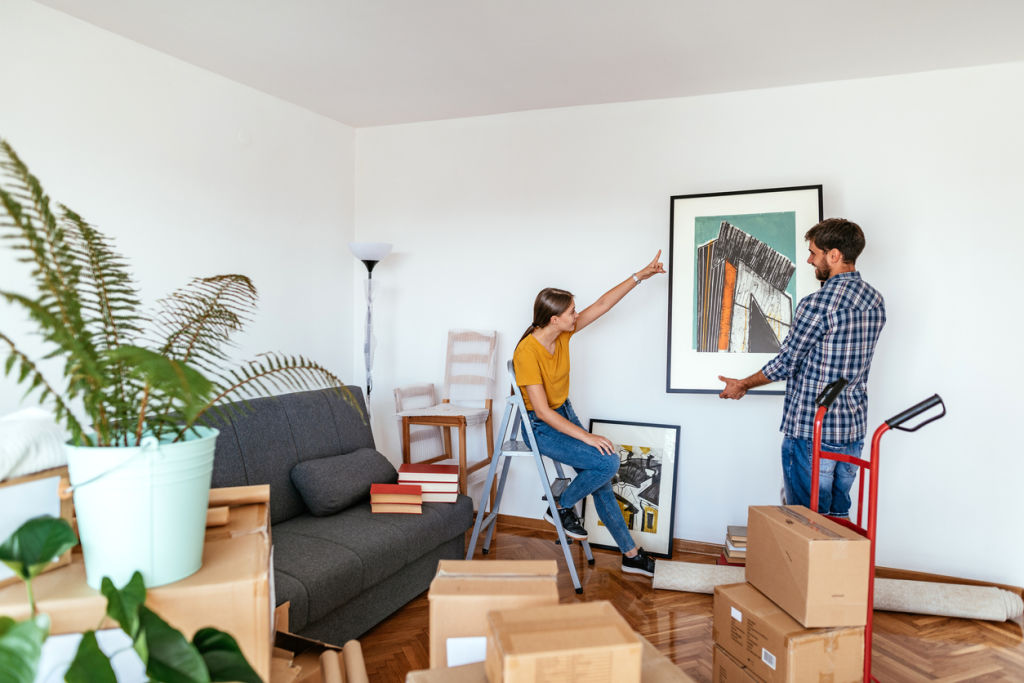 Of the 1000 parents surveyed, half recommend buying a home before having children, with a third saying owning a home was a main financial goal for them before deciding to have kids.
About 60 per cent of home-owners wished they considered future changes to financial circumstances before assessing how much they could afford to borrow and determining their saving goals. Financial stress saw almost 30 per cent per cent of parents return to work earlier than they would have liked, with flexible parental leave not an available option.
"Expectant parents should assess the possible impact a single income or extended career pause could have on their ability to meet financial deadlines and use this as a base when devising their budgeting or saving goals," Ms Keleher said.

She noted some lenders, including CUA, had assistance programs which allowed new parents to modify their repayments if needed, moving to options such as a temporary deferral or reduction, or an interest-only plan.
"[If you have concerns] it's also best to talk sooner rather than later with your lender, and before something becomes a financial problem."
One way home-owners tried to alleviate future mortgage stress, was to get ahead on repayments when possible – a measure taken by 24 per cent of respondents.
It's an approach that's helped new parents Briley and Stefan Barbour, who made extra repayments ahead of the arrival of their daughter, Oakley, five months ago.
Having bought a fixer-upper on Mornington Peninsula in 2017, the high school teacher and carpenter have spent years saving – first for a deposit, then a renovation, a wedding and a family.
"We definitely knew we wanted to get into the market before having babies, just for the security of having somewhere that is yours rather than the uncertainty of renting," Mrs Barbour said.
Although they have now cut back on additional repayments they still pay extra when they can to create "a safety net", before Mrs Barbour's paid maternity leave runs out. They could survive on one income after that, but going back to casual teaching would help pay for the extra expenses, she said.
Although strict saving goals — and further spending cutbacks due to the coronavirus pandemic — placed them in good stead, they still underestimated the costs of raising a child, Mrs Barbour said.
"I thought [a pregnant friend] was being ridiculous, when she said she wanted $10,000 saved in an account. Now I'm like we need $20,000," she said. "You focus a lot on the costs before the baby is born rather than the ongoing costs."
While the average Australian has $28,000 in savings, the average mortgage-holder has $24,0000, according to Finder's Consumer Sentiment Survey.
"Potential buyers need to factor in any potential family plans before cutting into their savings to pay a deposit," said Graham Cooke, the comparison website's head of research.
It was critical for parents to have a savings plan, Mr Cooke said, and do their research to make their money stretch further — seeking out the highest interest rate saving account on offer, and hunting out better rates and deal for mortgages and utility costs.
"Any extra savings can make a huge difference to your financial situation," he said. Even the best laid plans can go out the window and It could make all the difference if you have some money tucked away when bub arrives and expenses go up."
He said people should try to avoid having children and buying a home at the same time, because they were the two most expensive things you would ever do.
"For this reason, consider delaying one of these two events if one of them is going to happen in a given calendar year if possible."